For the perfect choice in beachfront holiday accommodation look no further than Alex Seaside Resort, situated in the heart of the sunny Sunshine Coast.
"Clean, friendly staff, and an outstanding location"
"We are return clients of this property, and we are delighted that the level of service has not diminished in any way over the past few years. The room was spotlessly clean as were the entire public/shared areas like carpark and elevators.
This property gives excellent value for money, and is within short distance of clubs, restaurants, and a world-class surf beach.
We are eagerly awaiting our next stay!"
"Had a great stay here, Pauline was very helpful and friendly.
We stayed in a 2 bedroom apartment with a ocean view that didn't disappoint.
The spa was fantastic and the shower was awesome. Gotta have a good shower.
Head over the road to Francis Bean for a great coffee and Rex bar and grill for a delicious burger.
Highly recommended."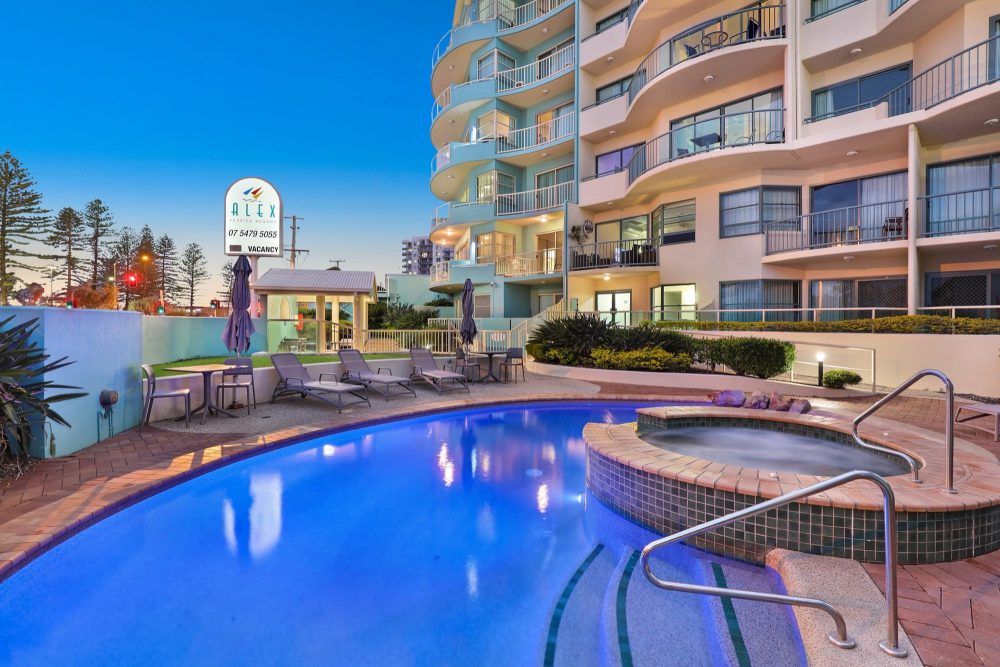 "Fantastic rooms, views and location."
"Stayed 3 nights with my twin nieces after their first Semester at Uni. After hours check in easy. Very clean resort. Had room 23 on 5th floor, a corner unit. 2 b/rm 2 bath/rm. Very clean unit with all kitchen gadgets and implements.
Excellent rooms and furnishings. Views amazing. Has a rooftop area with chairs where you can just relax and watch the ocean and skate-park goings on. Close to heaps of restaurants and takeaways. Seriously one of the best I have stayed at in Aust. Will be back in November for longer stay."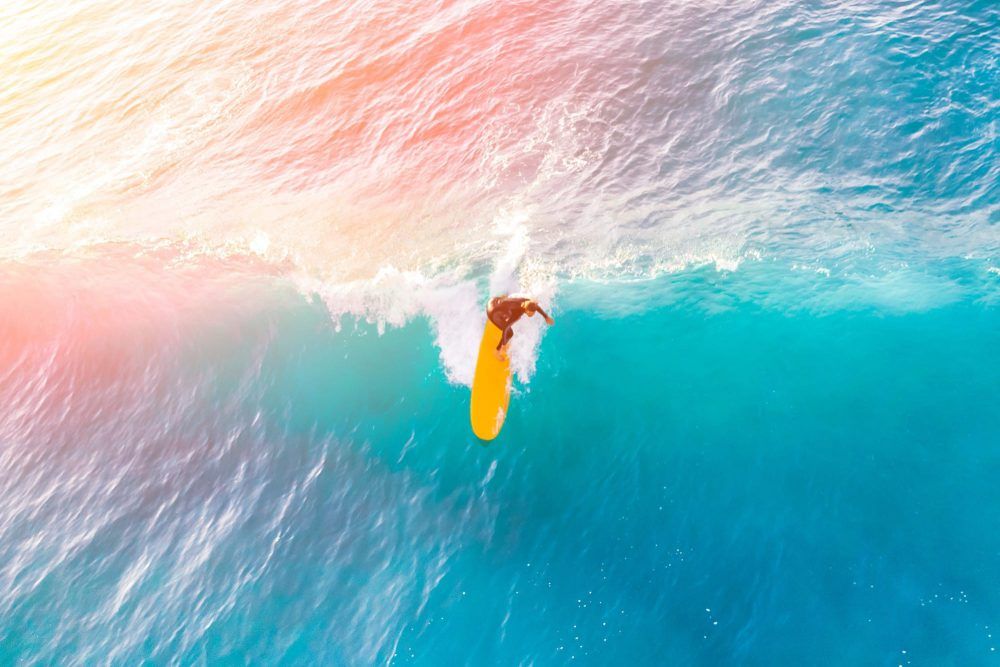 "Stayed in September 2019 and everything was wonderful.
Quieter location but with everything close. Lovely apartment on the 6th floor with amazing views. Perfectly located for Surf Club, restaurants, cafes.
Great walking track to Mooloolaba and to Maroochydore also Cotton Tree about 20 – 30 minute walk. There is a busy road at the front but this quietens down at night. We will be back."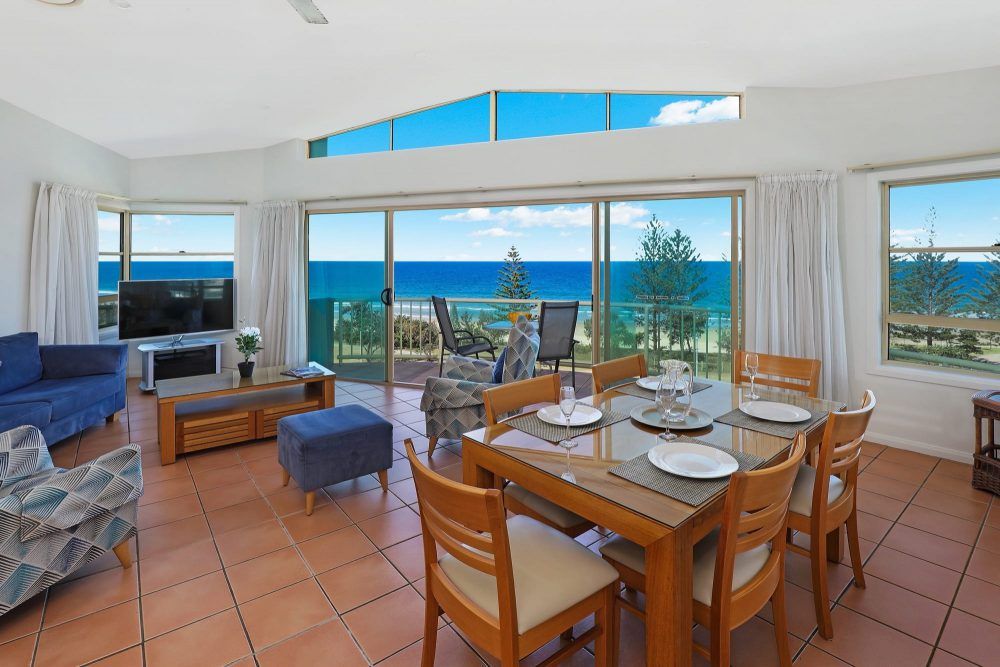 "Well this is our 2nd time here this year, and it is still great ,we are in a different apartment this time and it is just a clean as the other one, if you want great views and your own laundry then you have to have to get an apartment above the 3rd floor.
The surf club is over the road for a great meal, and if you have kids the bowling alley is at the back plus a skate board park over the road and of course the surf."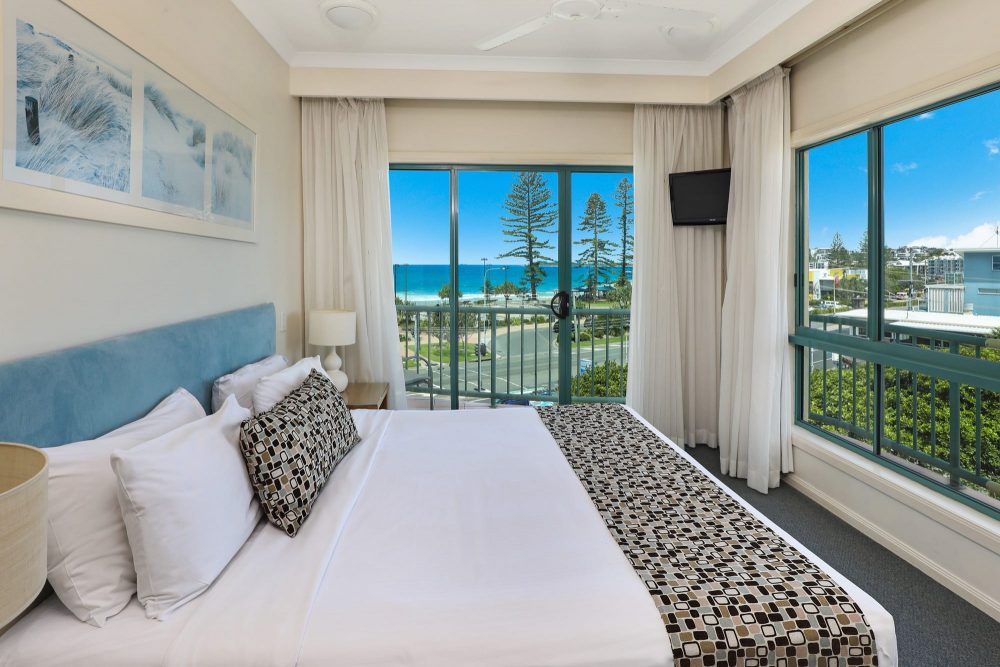 "Wonderful Place to unwind and Relax"
"This is our third visit to Alex seaside resort.
After a fifteen hour flight from Canada each year we find it a perfect haven to relax and unwind for a couple of weeks before setting off to explore Australia. Our hosts Pauline and Dave are always friendly, easy to deal with and most welcoming.
The accommodation which overlooks Alex beach is basic but very comfortable and well priced. It's spotlessly clean and is conveniently located a couple of hours north of Brisbane airport.
Dawn arrives in Alexander Headlands at 5am in February so it's perfect for jet lagged travellers who are up at that time to join the local joggers, walkers and surfers enjoying the beach front at that early hour.
Our only observation would be that internet access is a bit frustrating with limited data and a repetitive login process. I'd suggest improving / simplifying this process for a better overall customer experience at probably no additional cost.
Thanks for your hospitality."
"We recently stayed at the Alex for the first time. It was really good. Nothing is too much trouble for Pauline and Dave, from helpful advice on all local matters, to putting a coffee plunger in our room. Our room was huge – for a studio room and the furnishings were modern and plentiful. The kitchen was well equiped, even some containers to use in the microwave, not many places supply that. The bathroom was a good size, the shower was strong, and the spa bath ……very nice. The bed was comfortable. We had a first floor room overlooking the pool, with a great view out to sea: and we could watch the local lads perform in the skateboard park ( not noisy either) and out the back there is a beautiful park with a lake. We will be back :)"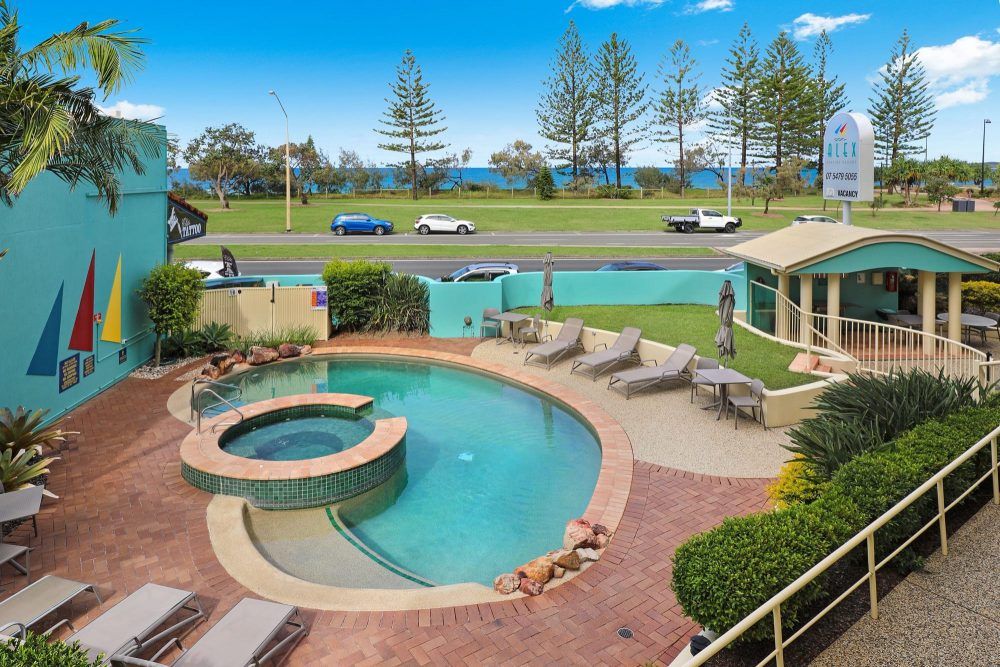 "Great location, clean rooms and friendly staff"
"We stayed in a one bedroom on the second floor, whilst some of our view to the ocean was obstructed this didn't matter as you have access to the roof for stunning almost 360 views!
We didn't try the pool out but went for a look and it and it seemed quite good, plenty of room to lounge, plus bathrooms and a games area with a pool table.
We stayed for a week and found the reception staff to be super friendly and welcoming. 
Complimentary wifi up to 2gb is available too. Underground secure parking is available too."